LuxCraft - Fine Outdoor Furniture
From humble beginnings, LuxCraft was founded in 1990 in the corner of a barn focusing on outdoor wood furniture.  In the years that followed, LuxCraft expanded into outdoor structures and finally into recycled plastic (poly) furniture.  Facilities expanded and are now produced in a 56,000 square foot factory.
Amish Craftsmanship
Brilliant Colours
Proudly Made in the USA
Why Choose LuxCraft?
LuxCraft prides itself on quality backed by the best warranty in the business.  Over 30,000 items are stocked for immediate shipment.  Amish craftsmanship is evident and products are built to last, even in the harsh winter elements.  The product lineup continues to be refined and expand leading to unrivaled customer satisfaction.
Best Warranty in the Business
Unrivaled Customer Satisfaction
Recycled Patio's Latest Blog Posts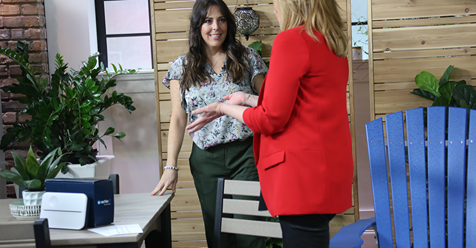 Recycled Patio Furniture on the Marilyn Denis Show Many thanks to Candice Batista and Marilyn Denis for featuring our Recycled…