BEAVER SPRINGS
Beaver Springs is a family owned and operated company.  All patio furniture is handcrafted and not mass produced.  Beaver Springs can customize colours and designs since everything is made-to-order.
Raw plastic comes in sheets and is precision cut by CNC machines.  Construction is then done using hand tools and precision Mennonite craftsmanship.  Grindings and shavings from cutting are collected and sent back to be recycled, resulting in minimal waste.
Proudly Canadian Made!  Support local by choosing Beaver Springs Recycled Patio furniture.
TOP COLLECTIONS
Canadian Made Recycled Plastic Patio Furniture…
RECYCLED PATIO'S BLOG
Stay up to date on the latest trends.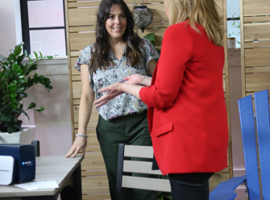 Recycled Patio Furniture on the Marilyn Denis Show Many thanks to Candice Batista and Marilyn Denis for featuring our Recycled…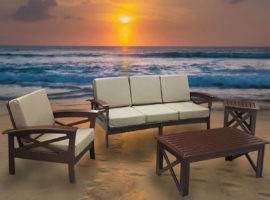 New Patio Furniture for 2018! The clocks have sprung ahead and Spring is officially here – someone please tell the…